How to cook Spaghetti Squash in an Instant Pot
I know I'm late to this whole cooking thing but as with most things, we're late to it because we don't understand it and assume it's difficult.
Spaghetti squash was one of those things I thought was just a mythical vegetable. I mean, really? A squash that you can use as pasta? That's just nuts, right?
And then I tried it for myself. The first time, I was following a recipe for Chicken Pad Thai and I couldn't believe how easy it was. Though I cheated by using an instant pressure cooking pot, the process is pretty much the same if you roasted it in the oven, it just takes more time.
So if you are hesitant to try the "IP" or the squash for that matter, here I show you how easy it is.
Because seeing is believing y'all.
One squash will last you a week in salads, as a pasta substitute (see my Chicken Pad Thai post) or you veggie side. I can't believe I have gone so long in my life not having this vegetable in it. Live and learn!
Here's a an extra tip...
Cook your squash early and take the lid off after the pot has depressurized and let it sit to cool off for awhile . Other wise you'll be bobbling it to avoid burning your hand while scraping the insides out. Like me. It. Is. Hot!
So here are the steps. Ready?
Step 1: Cut the Squash in half.
Step 2: Scoop out the insides of the squash.
Step 3: Add 1 cup of water to instant pot, place halves of squash inside.
Step 4: Set cooker to 7 minutes.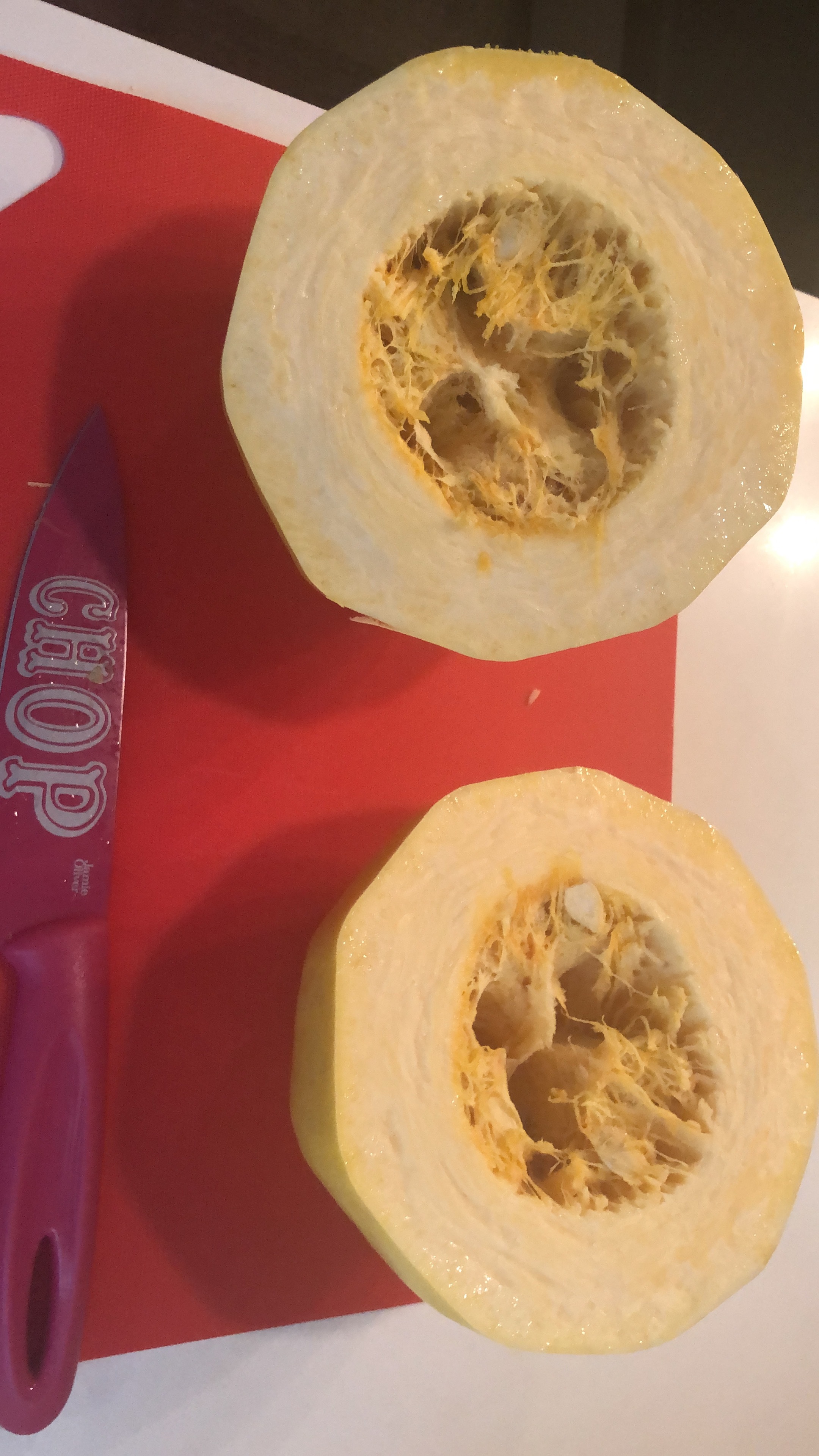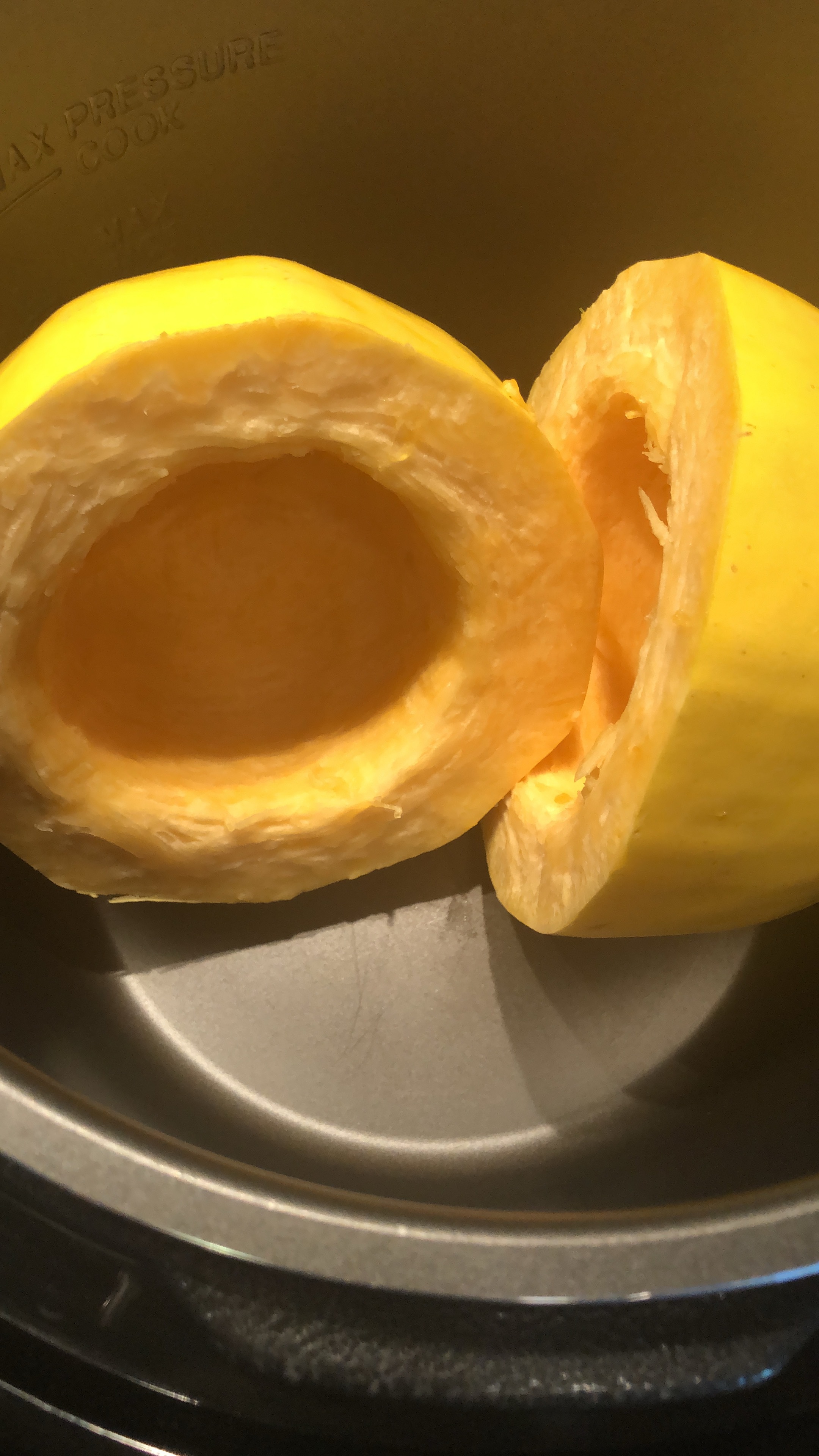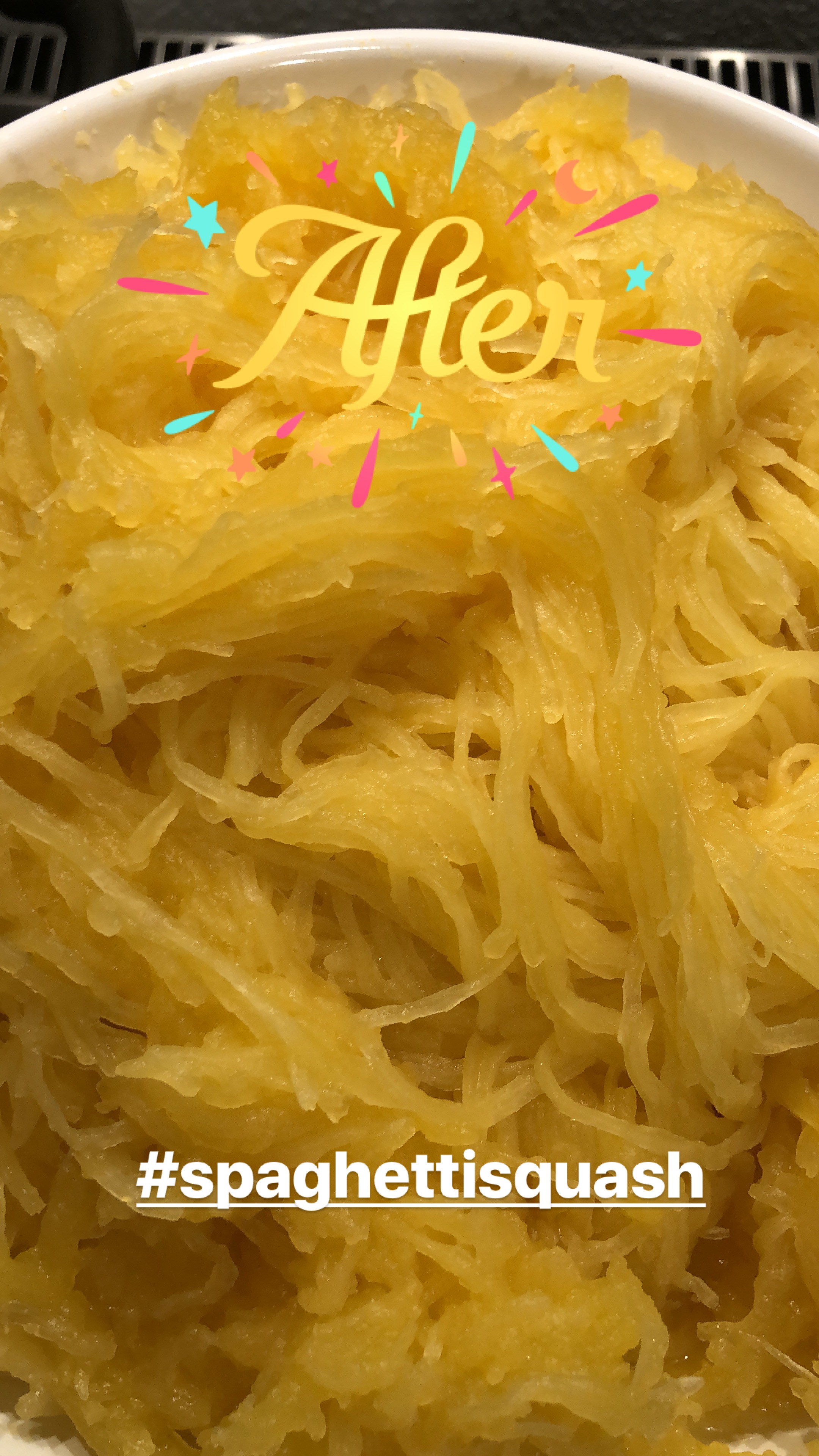 Step 5: That's it. Really. Let the pot depressurize and again, let it cool as long as possible to make it easier to scrape away the insides.
Let me know if you try it. It's really nothing to be afraid of!
Valerie